Tuesday
Physical Development
Start your day off at 9am with Joe Wicks on his YouTube Channel! Link below!
https://www.youtube.com/channel/UCAxW1XT0iEJo0TYlRfn6rYQ
Story Time
https://www.youtube.com/watch?v=Ny-kG9ixSxM
Maths
Can you beat Evil Pea to be the best teacher?
(Document at the bottom of the page)
Phonics
How fast can you get through the Phonics Play Race Car Speed Trial (Click Phases 2 & 3).
https://www.phonicsplay.co.uk/member-only/Flashcards.html
Adults: Can you say these words and see if your child can write them down:
wax yes jazz Quit chip visit
Mild Chilli Challenge: check
Spicy Chilli Challenge: zigzag
HOT Chilli Challenge: wicked
Reading
In the documents section there are two stories. One is a spicy (orange) chilli challenge and one is a HOT (red) chilli challenge. There are some questions below for the adult to ask and the child to respond to verbally.
Writing
Can you write a sentence about this seaside picnic picture?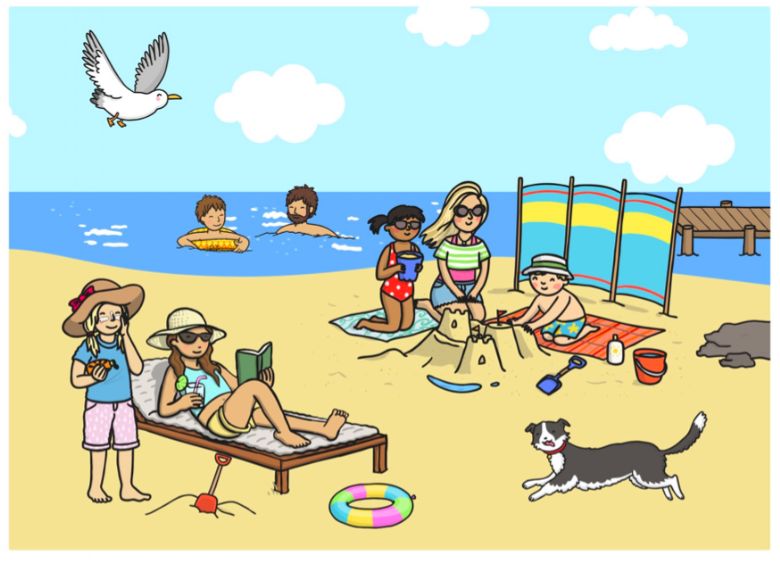 HOT Chilli Challenge: Can you use a capital letter at the beginning and a full stop at the end?
Physical Development
Here is an Easter yoga session!