Thursday
Story Time
https://www.youtube.com/watch?v=up5JapybOSQ&t=14s
---
Maths
Refresh your mind about 3D shapes with this song EVERYONE should know by now!
Activity
Go on a shape hunt! See if you can find any of these shapes in your house!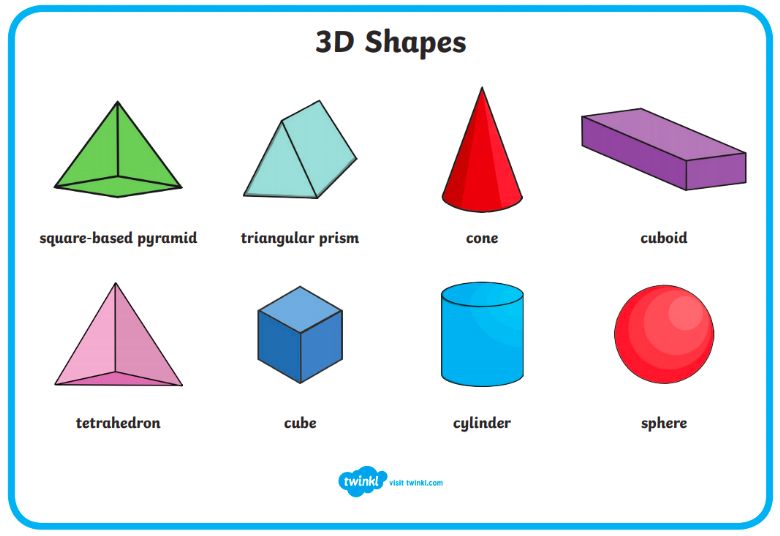 Adult hint: Cone - an ice cream cone or a cornetto style ice cream
Cuboid - a door, a cereal bar, a chest of drawers
Cube - a dice, ice cube, rubiks cube, some cardboard boxes
Cylinder - packed of round biscuits, play tunnel, biscuit tins, toilet rolls, glass
Sphere - football, bouncy ball
---
Chilli Challenge
Which is the largest object you found, which is the smallest?
---
Phonics
Please use Teach Your Monster To Read (website or app) every day to practise the phonics at your child's level.
Writing: Can you write these words without looking? Write the 'air' sound for your child and let them know it will be in all of the words.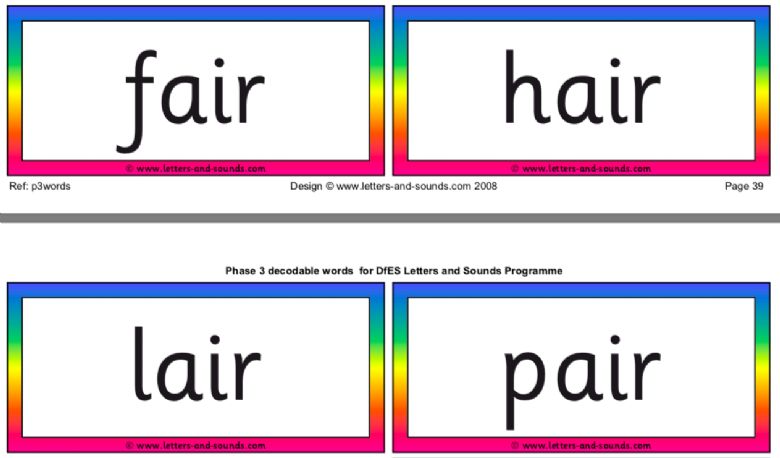 ---
Chilli Challenge - Can you write this word?
pairing
---
Physical Development
Join this yoga adventure under the sea!
https://www.youtube.com/watch?v=4MmczGBAjM8
---
Chilli Challenge - Can you make up your own yoga pose?
---
Friendship
Friendship is very important. Let us learn from Starry-Eyed Stan how to be a great friend! Find this in the documents section at the bottom of the page.
---
Chilli Challenge - Can you write a letter to your friend. It should have their name, the message you want to send, and your name.
---
Handwriting - Muscle Job
Adults: Can you find any small objects, such beads, cereal pieces, pasta, dried beans etc. and a plastic bottle.
Child - Can you use your thumb and first finger to pick up these pieces and post them into the neck of the bottle? How many can you put in there one at a time?
---
Adults
Please send me any questions about anything in the "How Can I Help?" section of this website, or through my new school email address: a.pittam@kislingburyprimary.uk. Also, feel free to send any home learning your children are doing to this email address.
Miss Pittam