Monday
Story Time
Please read the ebook/powerpoint of Starry-Eyed Stan. It is important for our Under The Sea theme of the week and our focus on music! This can be found in the document session at the bottom of the page.
If you would like some more Old Bear Tales, here is a video for you:
https://www.youtube.com/watch?v=wm_S-9mowys
Maths
Watch and sing along to the 3D shape song below as an introduction to this week's maths: 3D shapes
Chilli Challenge -
The flat sides of 3D shapes are called faces. Each of these faces is a 2D shape. Have a careful look at the 3D shape word mat below. Can you see any 2D shapes on the 3D shape faces?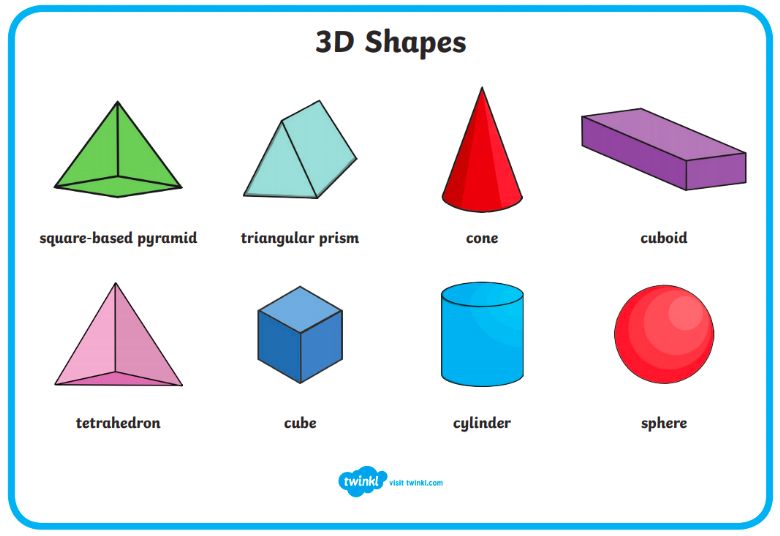 ---
Phonics
Please use Teach Your Monster To Read (website or app) every day to practise the phonics at your child's level.
Writing: Can you write these words without looking? Write the 'ow' sound for your child and let them know it will be in all of the words.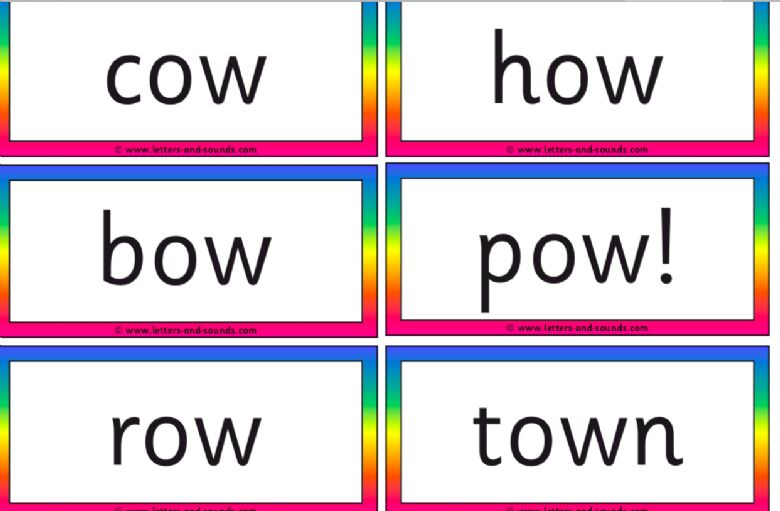 ---
Chilli Challenge - Can you write these words?

---
Handwriting
Below is a video showing the children how to write the number 8 using the move it, say it, write it technique. The language I will be using is the same as that provided in your Kinetic Letters Adult Pack, so please encourage your children to do the actions with me, say the names of the action, then write it on lined paper (preferably wide lined such as the Home Learning Scrapbooks provided from school).
https://www.youtube.com/watch?v=O98A2ofpcSI&t=2s
---
Chilli Challenge - Can you write a number sentence using your perfectly written number 8. e.g. If you had 8 pencils and you added 2 rubbers, 8+2= (count the total) 10. Make sure you concentrate on all of your number formations.
---
Art and Craft
Have you seen any rainbows in windows around where you live? These are signs of happiness and kindness to show that everyone is thinking of each other even though the world is a bit different at the moment.
Can you make a rainbow using pencils, pens, paints, collage etc. You can see my painted rainbow that I placed on my window to show my kindness to my neighbours.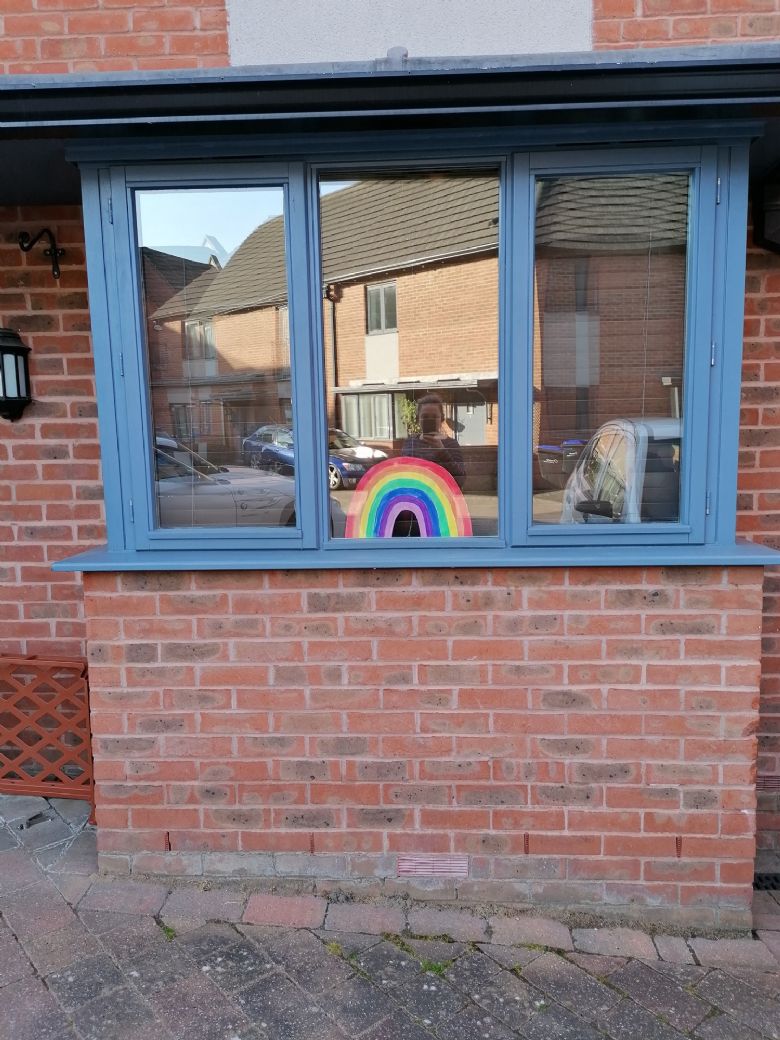 Click on my blog post below:
---
Chilli Challenge -
Adults
Please send me any questions about anything in the "How Can I Help?" section of this website, or through my new school email address: a.pittam@kislingburyprimary.uk. Also, feel free to send any home learning your children are doing to this email address.
Miss Pittam