Friday
Happy Friday Everyone!
I can't quite believe that it is May already.
If you haven't had chance to look at the online safety work yet, please remember to that. It is very important that we no how to keep ourselves safe online.
I have given you a few different Maths and Phonics activities to choose from to consolidate your learning and you can also continue to use the Phonics Play website for free.
If you haven't got access to the Scratch Jr App for your ICT (computing) lesson, here is a link to another useful activity on the BBC Bitesize. What is code? https://www.bbc.co.uk/bitesize/topics/z3tbwmn/articles/zykx6sg
Remember, each week, to also see what work Miss White has added in to the RE folder.
I know that you have all been working really hard again this week and are making your grown-ups proud.
To celebrate the fantastic work that has been sent in to Mr Tyler and myself, my 'Stars of the Week' this week are:
.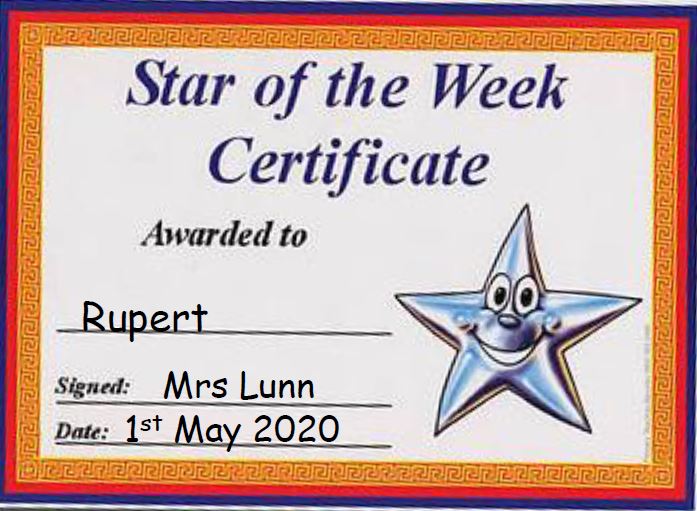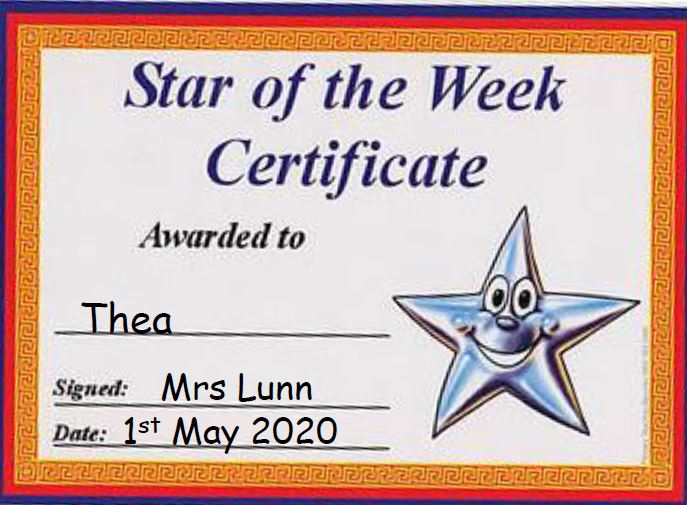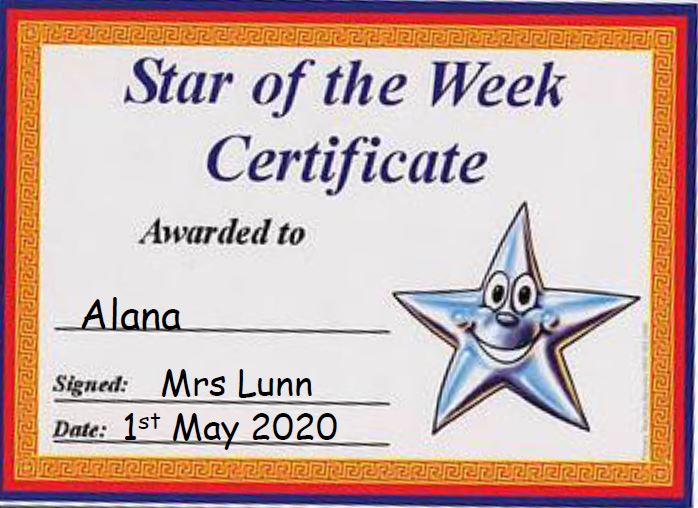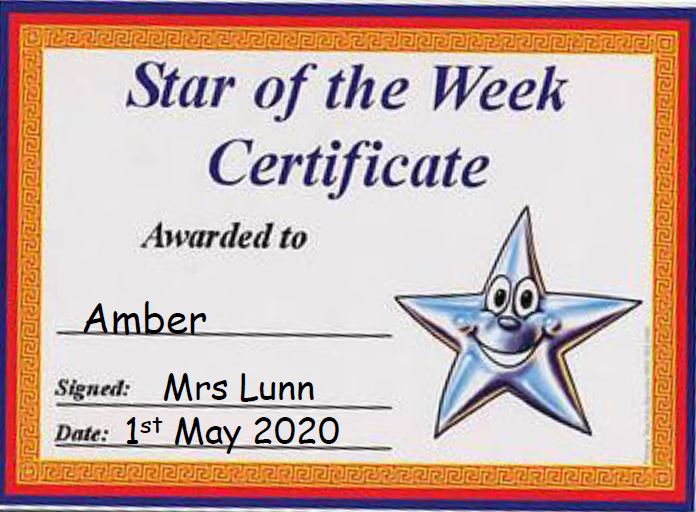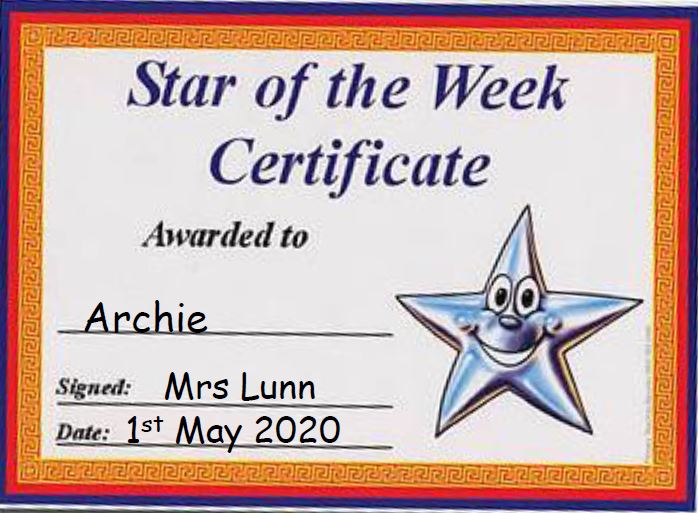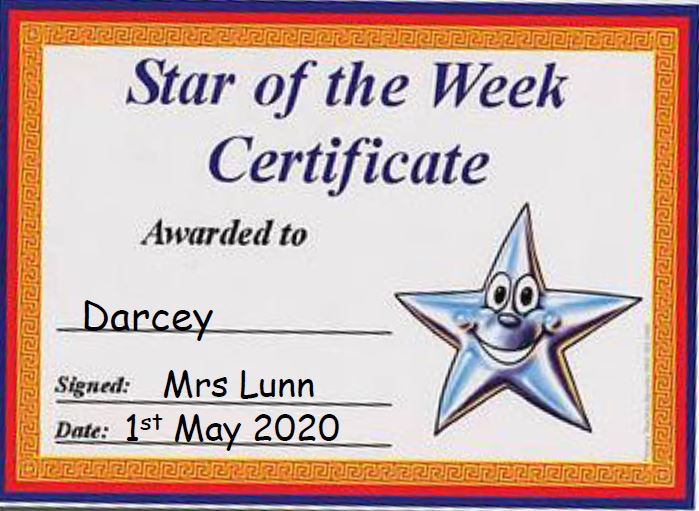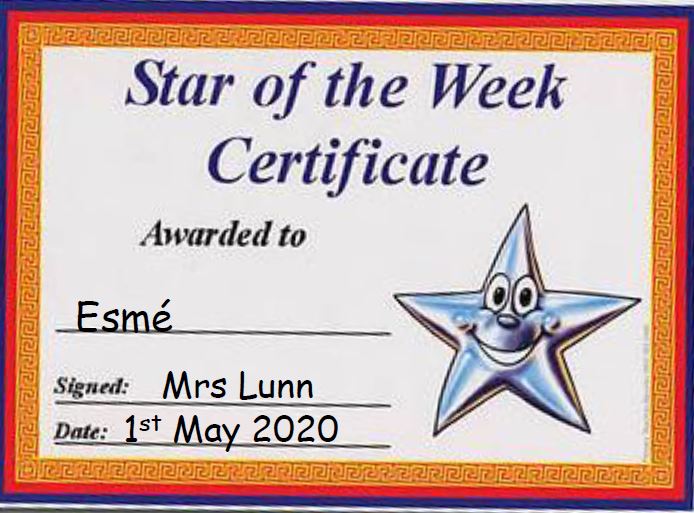 Keep up the good work everyone
Stay safe
Mrs Lunnx