Friday
Happy Friday,
I hope everyone is well and has enjoyed your activities this week.
As it is Friday, I have given you some different activities to choose from to consolidate your learning in both Maths and Phonics.
For computing each week we are going to be using an app called Scratch Junior this is a free to download app and it is an introduction to coding, specifically designed for children aged 5-7. If you are not able to access this app, I will also give you a link to some different computing activities on BBC Bitesize. This week you could look at - What is an algorithm? https://www.bbc.co.uk/bitesize/topics/z3tbwmn/articles/z3whpv4
My stars of the week go to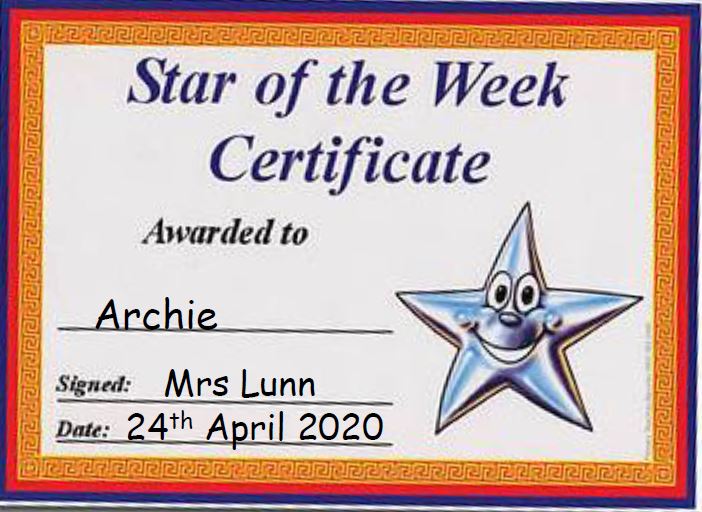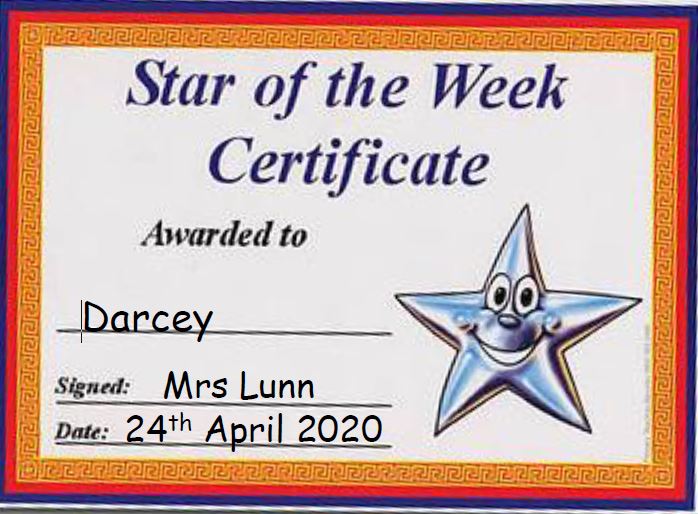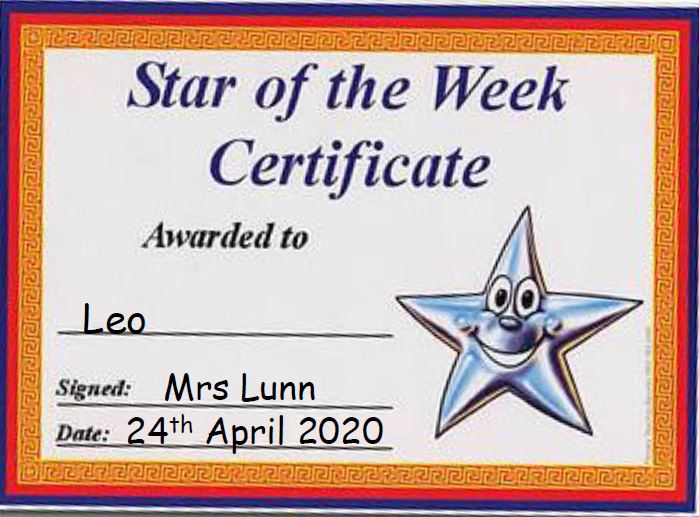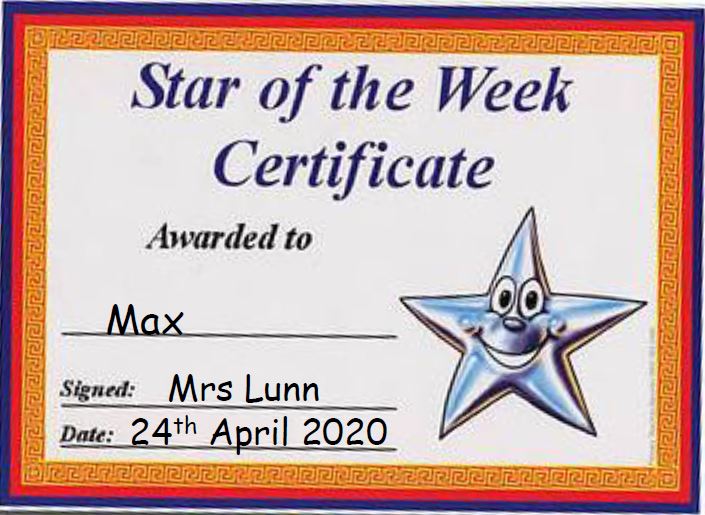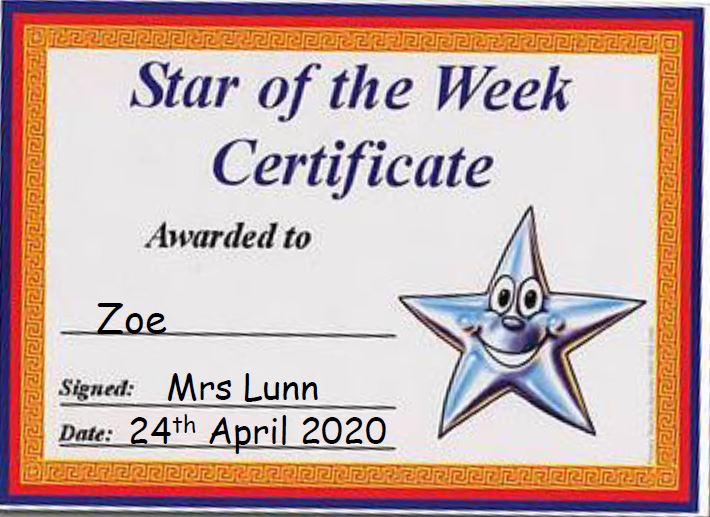 for the work which they have shared with us. Also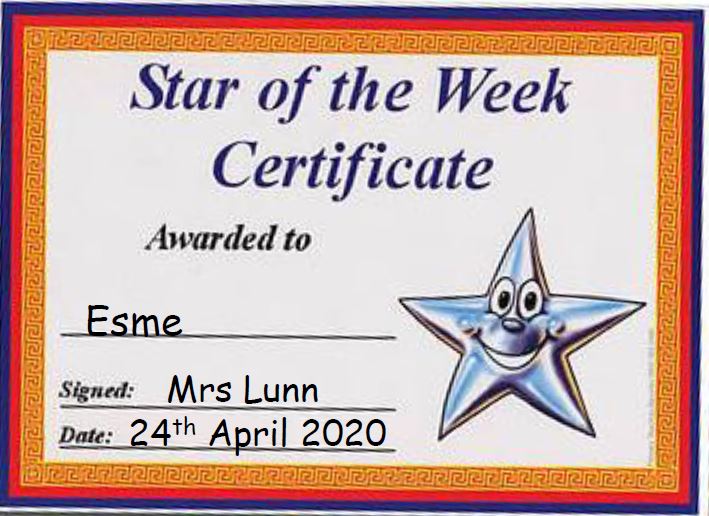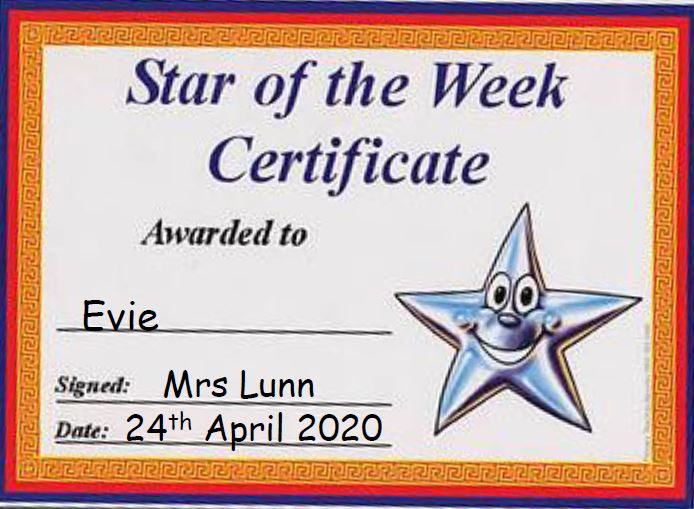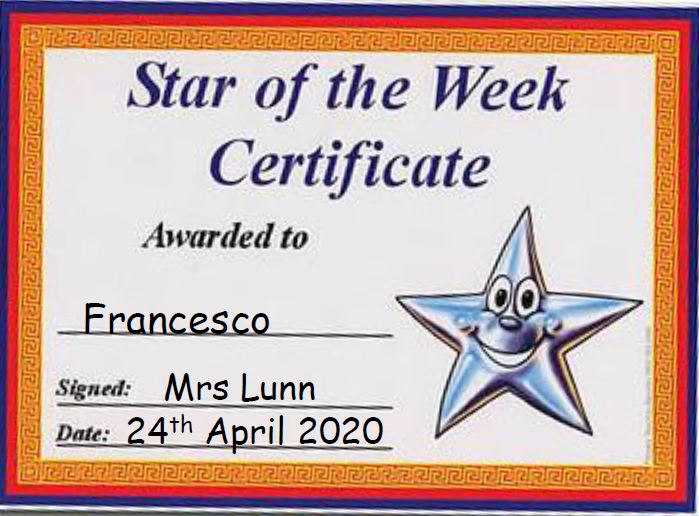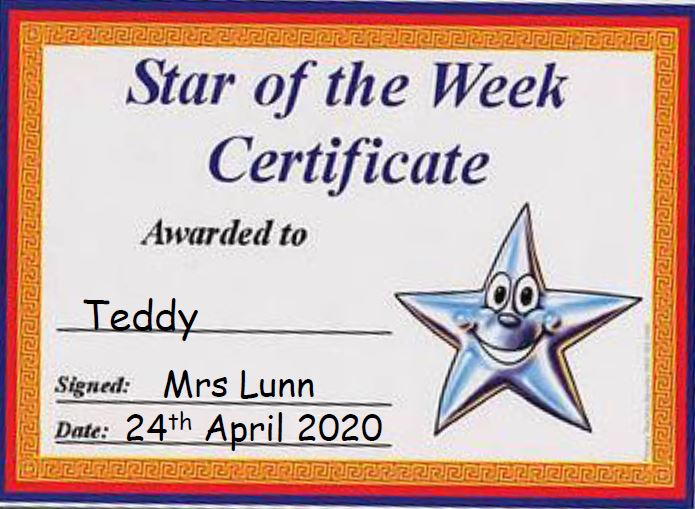 for the work which they sent to Mr Tyler to share. (I hope I didn't miss anyone when I was looking through the photos)
I am sure that everyone is working hard and making your parents proud so you are all stars as well.
Mrs Lunn x