Rainbows!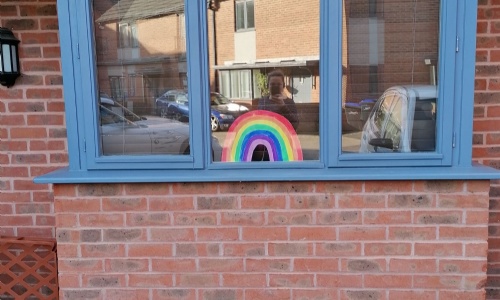 Have you seen any rainbows in windows? They are a symbol of kindness and happiness to anyone that sees it. I painted mine onto a piece of paper, let it dry, cut it out and put it in my window.
Every time I see a rainbow in another window it makes me smile. Could you make a rainbow for your window? You could use pencils, pens, paints, or collage!
Spread some happiness, everyone!
P.S. Can you spot me in the reflection of the window! It is just like when the circle saw her reflection in the pool of water in the book The Circle.